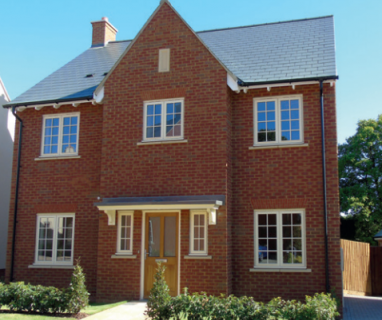 Bellway Brackley Development
We are delighted to announce that our work on the Bellway Homes project in Brackley, Northamptonshire. One of Bellway's latest developments will feature a collection of elegant new homes on the Foxhills' estate soon to be on the housing market.
Foxhill is located in the well-connected town of Brackley, Northamptonshire and consists of a 1 and 2-bedroom apartments as well as 3, 4 and 5-bedroom semi-detached and detached properties. Having previously worked with Bellway on a number of developments, we have teamed up again with the developer to work on dry lining 180 units on the estate, totalling a value of £860,756.
Our experience in the industry spans more than 35-years allowing us to build long-term and professional relationships with housing developers such as Bellway. Throughout this time we have established a reputation for our high standards and service from the work we have carried out, with an extensive range of happy clientele as proof of this.
For further information regarding dry lining or any of our other services, contact us today and speak to our friendly and knowledgeable team who will be happy to assist with your enquiry.